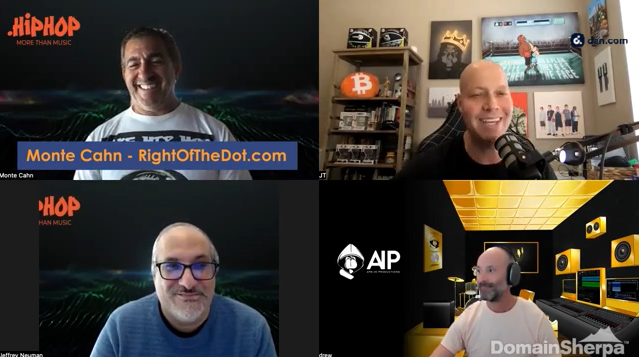 DomainSherpa Review is the seminal show on the DomainSherpa Network where we get into the minds of successful domain name investors – who we call Sherpas – and talk about the value of domain names. By listening to the Sherpas, we expand our knowledge and understanding so that we can become more successful domain investors ourselves.
In this episode:
The Sherpas have special guests Monte Cahn & Jeff Neuman on today's show;
They discuss the relaunch of .hiphop and all the cool stuff happening there;
They review a list of domains about to come up for auction on NameJet.com, including Asylum.org, SwimSuits.net, and Tournaments.com; and
The Sherpas also discuss the upcoming NamesCon 2022 conference, the first live NamesCon in two years, featuring the RightOfTheDot auction.
Plus much more!